I am Patryk Stanisz a photographer based in West London. Originally from Poland moved to UK in 2012 where I have found the happiness. I have been full time wedding photographer since 2009 and I love what I do. I love all beautiful moments during the wedding. Bride's face when she the first time see the groom at the altar or speeches from the heart. Parents tears and thousand of hugs. Crazy dances with your old school friends and the moment when your grandparents cuddle up together. The morning nerves and pre wedding excitement. I also love all aunties smiling to me. I really love to capture all these moments.
That is why I am a storyteller. Blend in between guest and quietly document the day rather than control it – that is my style of work. My aim is to create photographs which have a big value for you, your friends and your family. Your wedding is unique and special so I think you deserve amazing photographs.
Looking for a real moments, beautiful light, best composition, happiness and laughs, hugs and happy tears, love and joy Documentary wedding photographer Patryk Stanisz will deliver best photos for you from your wedding day.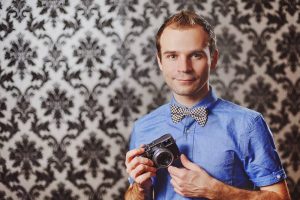 Patryk Stanisz
3 Brookfield Court
Oldfield Lane
South Greenford
London UB6 9JY